Interview with Judith Hinds, Vice-President of NUDE, Trinidad & Tobago
Details
Interview with Judith Hinds, Vice-President of NUDE, Trinidad & Tobago by Carmel Purkis, IDWF
2018 November 17
Cape Town
What are your first impressions of being here?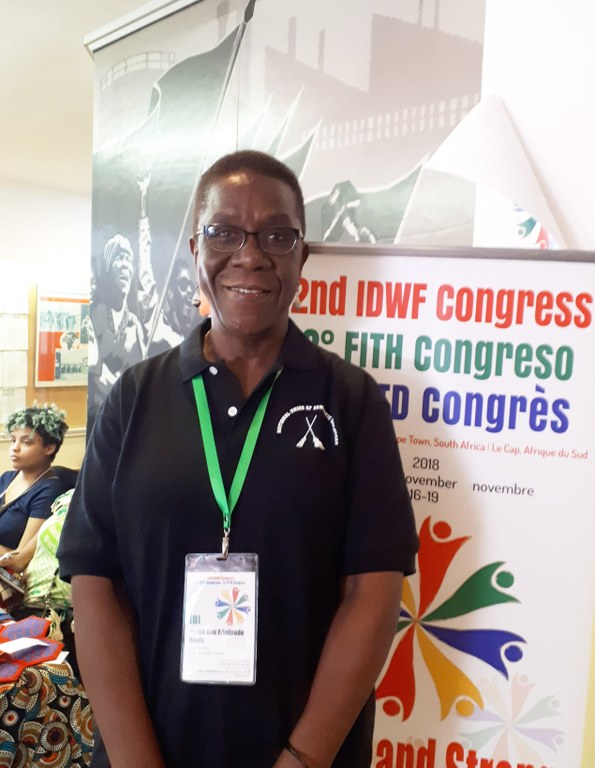 Overwhelmed! This is my first time attending an international event. I am overwhelmed.
But I have travelled before. I used to live in Toronto – I was a childcare worker there for 15 years. I worked with a good family, and she got pregnant again while I was there so I was with them for 9 years. We had a very good relationship and we are still in contact up until this day. Her sister wanted me to look after her children too.I had to go home to look after my mother. I was happy to go home, but I had a good experience in Toronto. And right now I am working more with the elderly.
How did you get become an advocate for the rights of domestic workers?
The General Secretary of Domestic Workers, Ida Le Blanc, is a friend since childhood, and she encouraged me to be a part of this. It's been about 10 years now.
What are two things that domestic workers need?
First, the government needs to recognize that domestic workers are workers and once they do that, ensure that there will be no abuse, or anything illegal in the homes.
Second, domestic workers need everything that other workers do: sick leave, maternity leave, and so on.
If domestic workers had all the rights of other workers, what is a good thing about being a domestic worker?
Seeing that child grow up and turn out great! These kids that I used to look after are so good. One is a lawyer!
They were taken care of really well. They had good genes, but they also had that little midas touch!
Judith's sharing her reflection on Nov 19: