It was a very significant occasion because it's the first time that this day was celebrated in the country.
Details
This was the first time domestic workers came together and celebrated the International Domestic Workers' Day in Kuwait.
The event was organized by Sandigan Kuwait Domestic Workers Association (SKDWA), and it counted with the presence of more than 150 people, the majority of them Filipino domestic workers.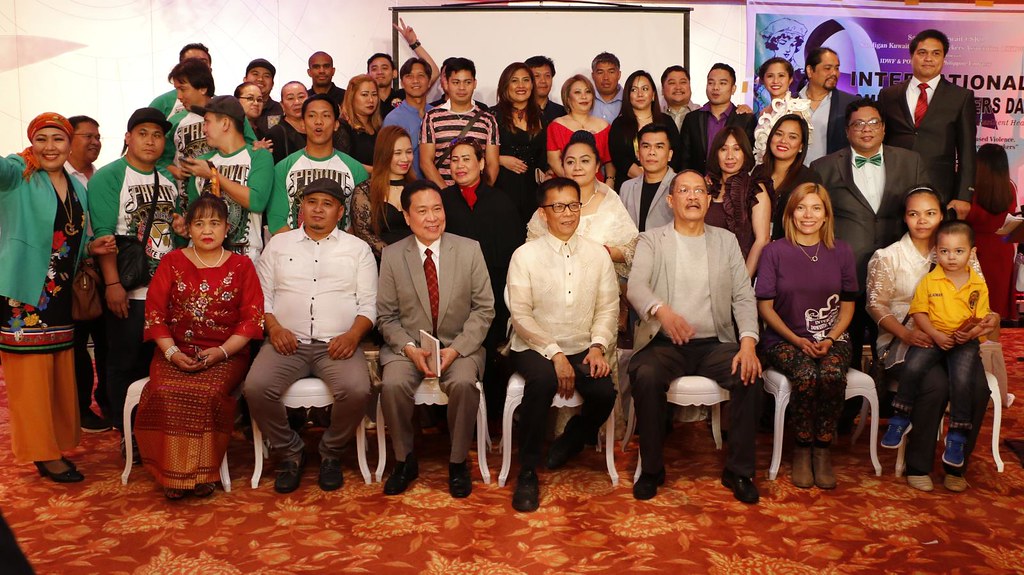 Among the participants were: the Chargé d'Affaires of the Philippine Embassy in Kuwait, Mr. Mohammed Lomondot, the Labor Attaché of the Embassy of the Philippines in Kuwait, Mr. Rustico De La Fuente, the Administrator of the Overseas Workers Welfare Administration (OWWA), Mr. Hans Leo Cacdac, representatives from the Sri Lanka Embassy in Kuwait, Ms. Sophia Kagan from the ILO, Mr.Merin Abbass, Project Director of the FES Tunis, and representatives from the Recruitment Agencies in Kuwait, among others.
During the celebration there was an award for outstanding employers, meaning by it the recognition given to those employers who observe good practices towards domestic workers.
There was also the presentation of the handbook for domestic workers produced by Sandigan, which provides useful information in all the aspects regarding domestic work in Kuwait. This handbook will be freely distributed in the hopes that it can reach as many domestic workers as possible.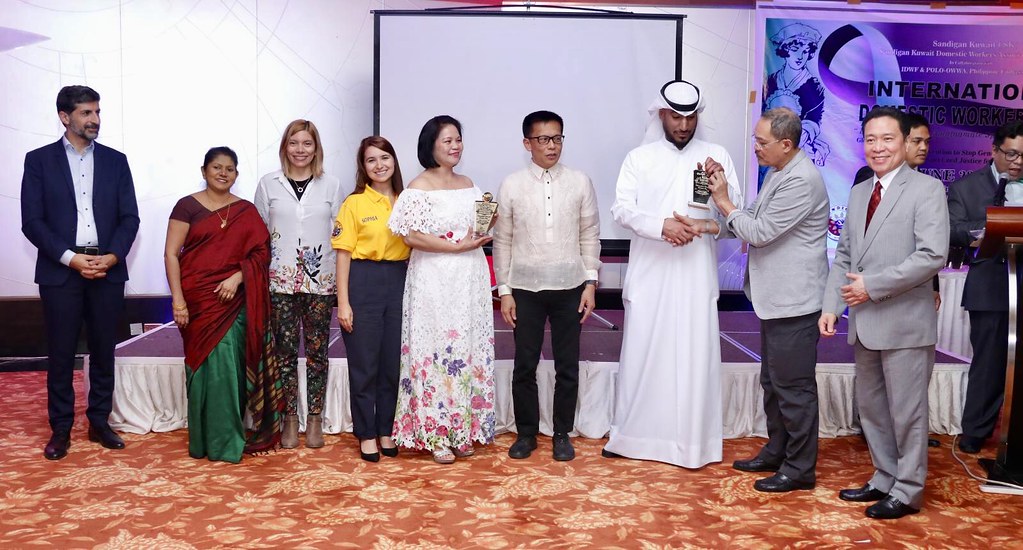 Source: 2018-6-23 Kuwait: SKDWA celebration International Domestic Workers' Day