Speech of Myrtle Witbooi, IDWF President, at the ILC 2018 plenary.
Details
May 31, 2018
Good afternoon, my name is Myrtle Witbooi and I am the General Secretary of the Domestic Workers Union in South Africa – and the President of the International Domestic Workers Federation.
So much has been said the last couple of days on violence in the world of work. Looking at the reality of domestic workers' rights, they find themselves open to abuse daily in the privacy of the employers' house. Many domestic workers are isolated away from their families, as they have to work to provide their children with education.
However, this does not mean that domestic workers should be abused by their employers. Therefore, the International Domestic Workers Federation, together with other organizations, should lead a strong campaign to stop the gender-based violence for all workers and all women in the world.
Our presence here is to make sure that the voices of the domestic workers are heard, that the pains of the domestic workers are felt, and it will touch your conscious that you cannot refuse to vote for the convention with strong recommendations. This will show domestic workers that they are recognized as workers that contribute to the economies of all countries.
This is why we need a strong Convention, accompanied by a Recommendation to address the abuse of all workers in the world of work, including those working in private homes, such as domestic workers.
Just as 2011 was history for domestic workers,
let 2018 be the start of freedom from abuse for domestic workers!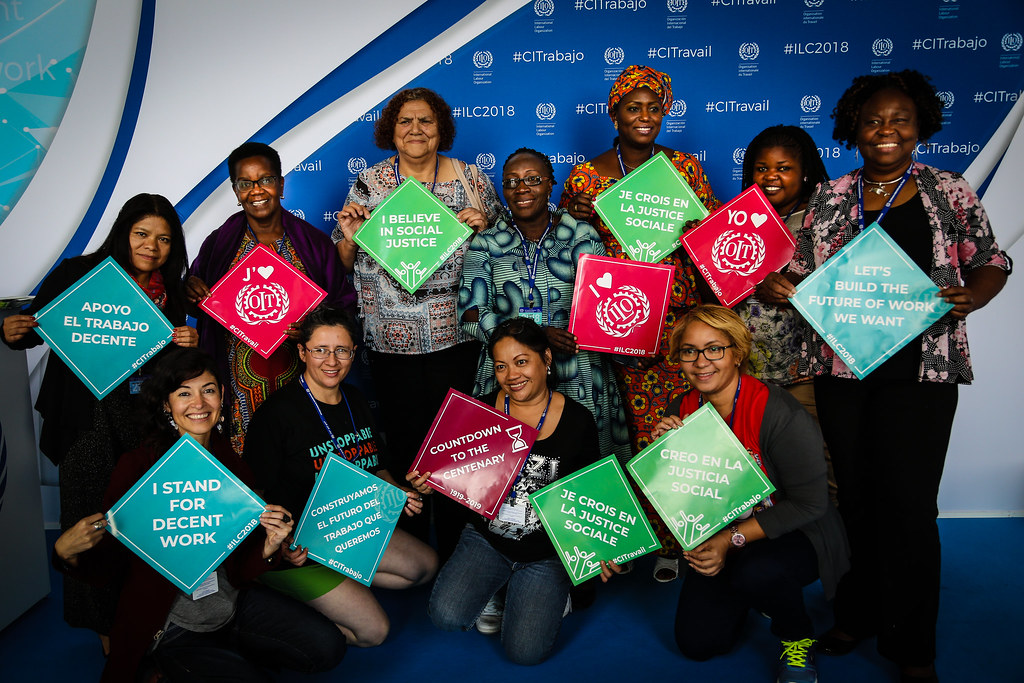 Source: 107th Session of the International Labour Conference Live broadcasts