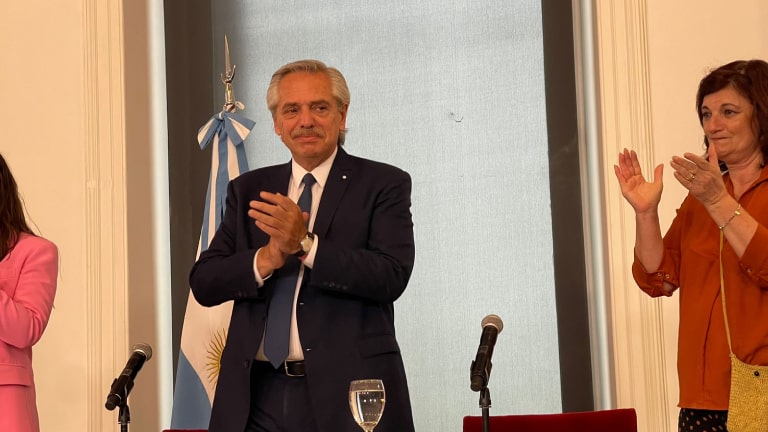 The International Domestic Workers Federation (IDWF) congratulates the Union of Auxiliary Personnel of Private Houses of Argentina (UPACP) for its decisive role in the development and implementation of the national "Registered" program, aimed at promoting employment, formalization and social inclusion of paid domestic workers. The articulation of the union led by Carmen Brítez with different government agencies and employers has made the adoption of this unprecedented initiative possible in the country.
The Government announced that "Registered" will be extended until the end of this year and, based on a UPACP proposal, will incorporate additional benefits for employers who formally hire "domestic workers with disabilities, mothers of children with disabilities, transgender, transsexuals and transgenders," thus favoring the inclusion of those who have historically faced serious difficulties in entering the labor market. Likewise, domestic workers who lose their jobs will obtain a subsidy and full access to social security benefits.
The program, launched in September 2021, establishes that those who hire a new domestic employee will receive a reimbursement from the State equivalent to 50% of the worker's salary for six months. In the case of the aforementioned priority populations, employers will receive said reimbursement for a period of eight months. In turn, registered workers are entitled to a free bank account, free credit card and loans with preferential conditions.
"Registered" was designed to alleviate the situation of the sector most affected by the COVID-19 crisis. According to ILO data, more than 400,000 domestic workers had lost their jobs during the first six months of 2020; and in the first quarter of 2022, only 177,000 had recovered it. Since its launch, the program has enabled the hiring of more than 22,000 workers. Of this total, 8 out of 10 have maintained the formal employment relationship after the end of the benefit.
In Argentina, there are about 1.5 million domestic workers, who represent 5.6% of the country's labor force and 22% of salaried women. 44% of them are heads of household and 87% have minor children under their care. However, 75% work informally, which excludes entire families from access to social protection.
During the relaunch of "Registered", headed by President Alberto Fernández, senior officials from various ministries and UPACP leaders, Carmen Brítez emphasized the importance of social dialogue and coordination between different key actors. "In this project, we work jointly with employers, the Ministries of Labor and Women, and the Women's Table, to make domestic work visible for what it is: a profession with rights," said the leader of UPACP and the acting president of the IDWF. "The impossible became possible. After so much struggle, there is a recognition of paid work from home as work", she added.